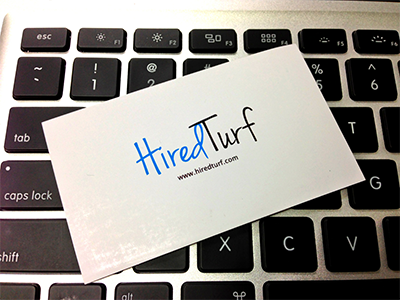 HiredTurf is a coworking space located on the 9th floor of the Southbank building, a stone's throw away from Lavender MRT, Singapore.
HiredTurf is founded by three great friends, who are fond of the spirit of sharing ideas and opinions and meeting passionate entrepreneurs from all around the world. We truly believe coworking space is a social gathering of a group of people who are still working independently, but who share common values, and who are interested in the synergy that can happen from working with talented like-minded talented people in the same space. It should also be a combination of good coffee and delightful working station.
We've all been through the inconvenience of working in coffee shops. We hop from one cafe to another dealing with flaky Internet connections, the lack of power points for your gadgets and backache caused by uncomfortable chairs and tables. The last thing we want is to pack our stuff and give up our spot when we have to take a toilet break!
Many of us might have tried working from home. Numerous times we find ourselves slacking off on the couch watching daytime talk shows. Working alone at home ends up being the most inefficient solution.
This is where HiredTurf comes in. We strive to build a community of professionals: startup peeps, software engineers, graphic designers, product designers and social media strategists. We provide professional office chairs, 23-inch IPS LED monitors, fast speed Internet connection to make HiredTurf one of the most comfortable and desired work place in town.
Choose from a variety of day passes, monthly or longer packages to fulfill your working needs. Visitors are welcome too. Drop by HiredTurf at Lavender MRT to check it out.
Find out more on our plans and pricing or email hello@hiredturf.com
---